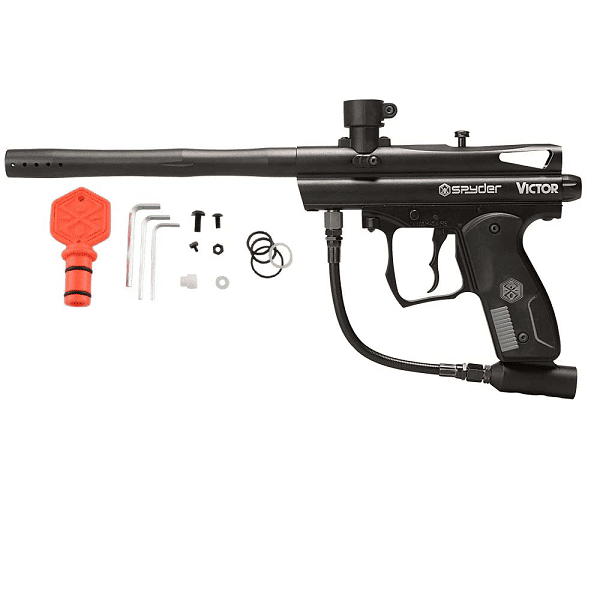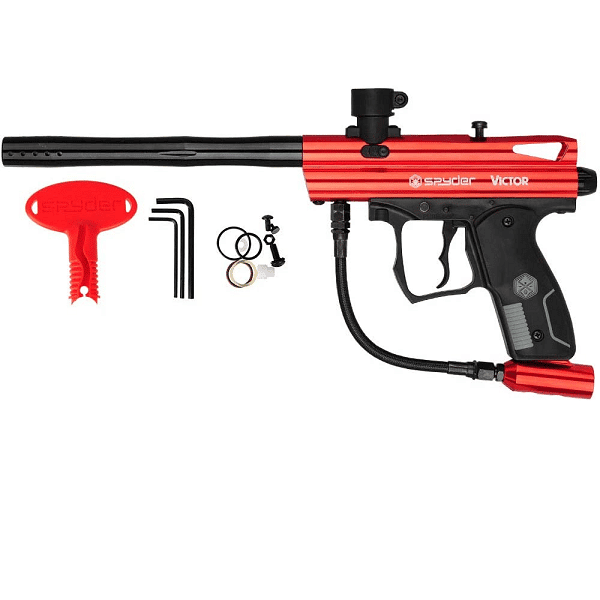 Spyder Victor
R2,250.00
Description
Brand History – Spyder Paintball has been making high-quality paintball guns for over 30 years. Spyder is a household name in the paintball industry making high-quality paintball guns at great prices.
Features – Eko Valve – High Impact Polymer Clamping Feed Neck – Pull Pin Top Cocking Delrin Bolt – 10 Inch Micro Ported Barrel – Two Finger Double Trigger – External Velocity Adjustment – Compatible with CO2 Or Compressed Air/HPA
Complete Adjustability – The Spyder Victor is field ready and fully adjustable. You can easily adjust the velocity of the marker from 280 feet per second to over 350 feet per second.
This Marker features a Tool-free striker plug design with a 10″ Micro ported barrel as well as a two-finger trigger.
Features
Up to 1,600 shots from a 20 oz. CO2 Tank
All Aluminum Extruded Body
Ergonomically Designed High Impact Polymer Trigger Frame
Reduced Overall Profile
Pull Pin Top Cocking Delrin Bolt
Standard CA Thread Vertical Adapter
Tool-Free Striker Plug Design
10" Micro Ported Barrel
Two Finger Trigger
External Velocity Adjuster
Steel Braided Hose Line
Inline Bottom-line ASA
There are no reviews yet.