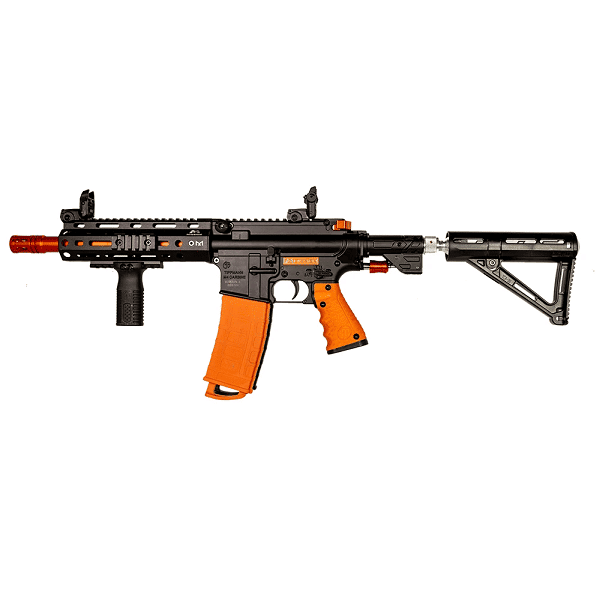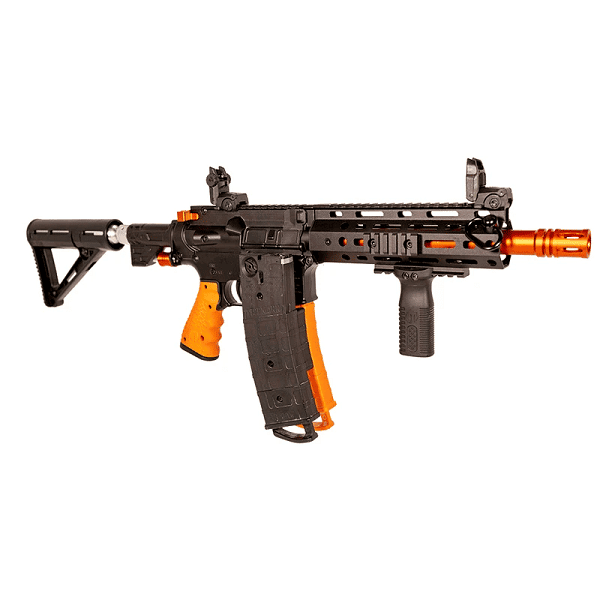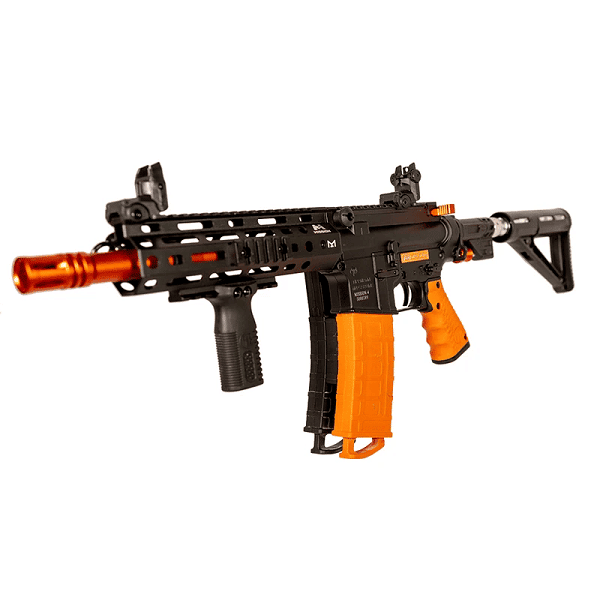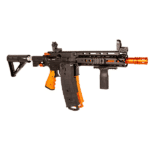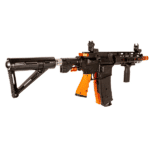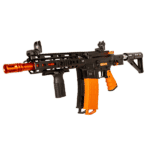 Byrna Mission 4 Defense Rifle
Byrna Mission 4 Defense Rifle
R15,000.00
R15,000.00
Description
Introducing the next level of home-defence badassery. Previously available only to law enforcement agencies, the re-engineered Mission 4 by Byrna is the ultimate high-capacity solution to defend your property or just having fun in the backyard.
THE MISSION 4 WOW FACTORS | RE-ENGINEERED FOR MAXIMUM
PERFORMANCE & CAPACITY
325 average FPS
50-60 rounds per 88g CO2 canister
175 ft effective range
2-year warranty
Under 32″ long
Easy to use and fun to shoot
Product Features:
Fully pneumatic operation (does not use batteries or electronics)
High-performance in-line bolt system
Durable magnesium receiver
AR-15 style M-LOK shroud with 4-sided picatinny rails
Integrated sling mounts
Flip-up adjustable front and rear sights
Vertical foregrip
Two-position external selector switch: Safe or Firing Mode
Includes one orange and one black 19 round magazine with magazine coupler, perfect to run Byrna Kinetic in the black mag and Byrna Pepper in the orange mag
Uses 88g CO2 cartridge, allows the unit to always be ready without concern for high-pressure air tanks leaking or needing to get them refilled
High visibility less-lethal orange colouration for easy identification
Anodized orange fully aluminium charging handle
High performance anodized orange barrel with muzzle brake
Integrated gas line On/Off valve allows the user to disconnect the CO2 source from the launcher
Mission 4 Bundle includes the following:
– Mission 4 launcher (with CO2 adapter + CO2 stock)
– 2x 19 round coupled magazines
– Small accessory kit (extra o-rings, allen key, lubricant)
– 2x twin pack of 88g CO2 cartridges (4 cartridges total)
– 2x 95 count of Byrna Kinetic
There are no reviews yet.