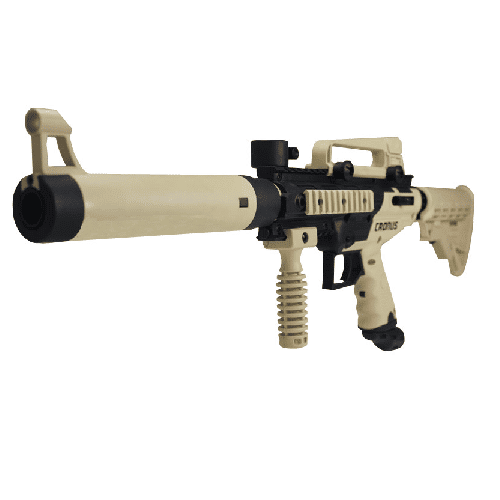 Tippmann Cronus Tactical (TAN)
Tippmann Cronus Tactical (TAN)
R3,500.00
R3,500.00
Description
The new Tippmann Cronus Basic combines high performance with incredible durability in a Milsim body. The Cronus features our reliable in-line bolt system in a high-impact composite body with soft over molded rubber grips. This marker is easily modified & features four picatinny rails to mount an assortment of accessories.
Includes Mock Silencer with front sight, 6 Position Collapsible Stock, Vertical Grip & Carry Handle with Integrated Sight
Black and Tan Color Scheme
Proven, in-line bolt design
Internal gas line
High-impact composite body
Multiple Picatinny rails
High-performance ported barrel
Vertical Grip
Front and Rear fixed sights
Optional Mod Kit available including mock silencer, stock, carry handle
There are no reviews yet.